First of all, RoyalABC currently provides the teaching content of three academic years. Our new version has been launched in June. Increase to 660 class hours. At the same time, 15 kinds of games have been added in the digital course, so that teachers can have more choices in class and children can have more opportunities to interact with teachers. To make classroom learning more interesting, develop children's ability of comprehensive calculation, judgment and recognition of objects and grouping. We have improved the speech recognition system and improved the speech recognition ability. 3. Three new English learning games have been added: counting games, memory matching and sorting, which can improve children's 21 skills.
It is suggested that our teachers get familiar with the course first, and create the course independently later. In the early stage, you only need to choose the appropriate course for teaching, which can be directly used by you.
You can create a new course in "my course" and click on the new course. Here you can see all the teaching activities that may be used and can be added and used at various stages. Click on the teaching activities you want to add, these activities will appear in the toolbar below, a new dialog box will appear; Please name the course and click "create".
The pre-built lessons are complete and all you have to do is select and teach. Even though these lessons are already made for you, you can still adapt them to cater for your students' needs. You can add extra practice activities or take them away; you can even change the order of activities.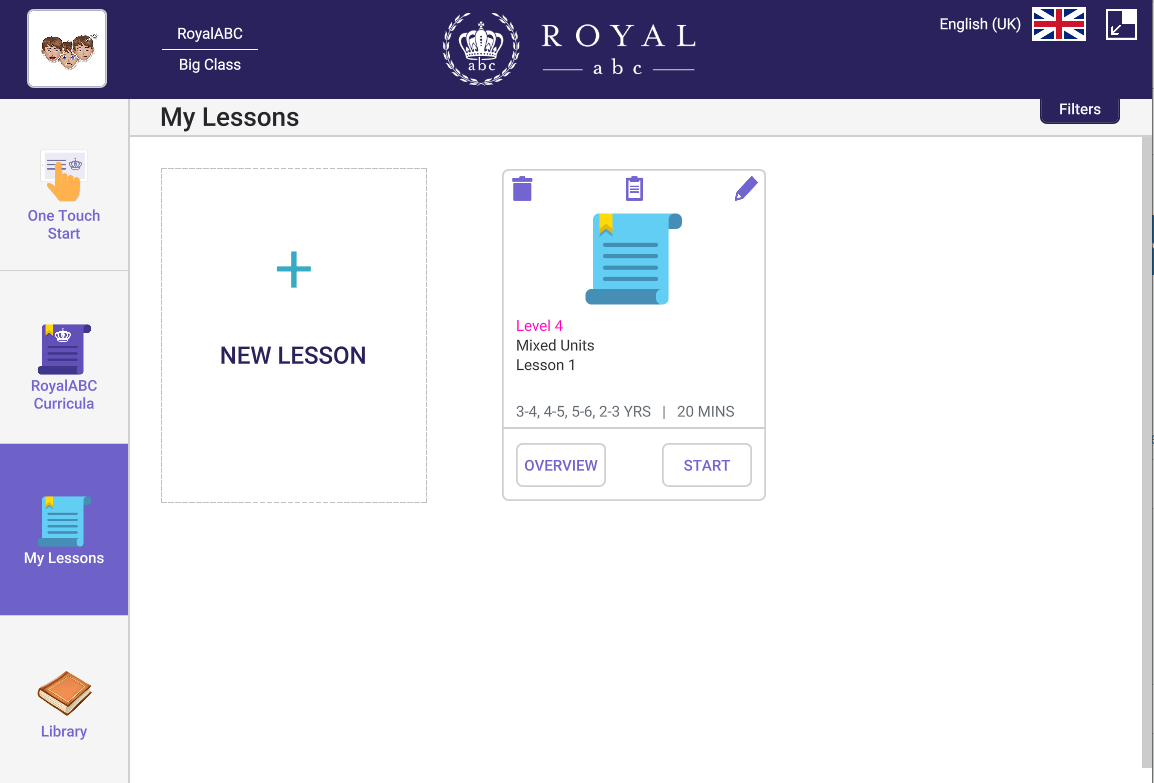 The "toolbar" at the bottom of the screen will contain all the new teaching activities. Click "edit" on the toolbar and a small X appears in the bottom corner of the teaching activity. You can delete the activity by clicking X. You can also drag teaching activities to change their position..